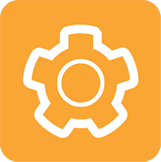 Development
In today's fast-paced digital world, a website that stands still is a website that is going backwards. It's simply not enough these days to create a whizzy web presence, put the kettle on and wait for the business to roll in.
Skills
Languages: PHP, Javascript, HTML, CSS, SQL, Jquery
Platforms: Linux, Apache, MySQL
Scripts/Applications: X-Cart, Drupal, WordPress, Open Cart
Our web development specialists know the importance of staying fresh and making the most of the ever-changing range of site enhancements. We're experts in scripts, plug-ins and add-ons. We speak MySQL, PHP, Javascript fluently. We build everything from competitions and review pages to integrated video upload capability and optimized distribution solutions.
And because we do everything to your exact specifications, you can be sure any bolt-ons will do exactly what your business needs them to do.
All of which means – in simple terms – we can help you, and your website, stay ahead of the chasing pack.
Call 01273 933 098 to discuss your requirements