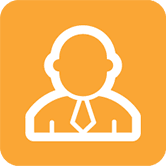 Small Business & Startup Websites
We're not in the vanity game and we don't design websites for fun. That's not to say we don't enjoy it. It just means we know that there's really only reason to have an online presence – and that's to drive your business and improve your bottom line.
So the first thing we do is listen. Very carefully. Only then, when we've got a clear understanding of what you need and what you want your website to achieve, do we help you build it.
We'll work with you to get the most from your budget, from logo and brand concepts, through eye-catching font end design to custom built back-room features such as fully integrated content management systems.
Using the latest open-source platforms such as Drupal and WordPress, we'll make sure your site is not only flexible, functional and feature-rich, but that it meets all the W3C industry standards.
We can even make sure it's future-proofed and geared up to work seamlessly on the latest mobile phones and tablets. Clever or what?
Business Website Portfolio