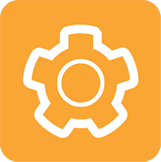 Priority, Transparency & Peace of Mind
How does it work?
1. You purchase Support Hours in 4 hour blocks which are credited to your account.
2. We tick off our time in 5 minute blocks and update your account as tickets are completed.
3. Once you are close to negative time we invoice you for another 4 hours support or multiple blocks of 4 hours.
4. You can login and view your account to track support hours purchased Vs hours used at any time.
The benefits of Pre-Paid Support Hours
1. Support Hours have priority over work requested on an ad hoc basis. This includes critical security updates being implemented for your website, devlopment work and support tickets.
2. Time is deducted in 5 minute blocks vs a 1 hour minimum charge for ad hoc work, saving you money.
3. It's really simple and it enables you to keep an eye on hours purchased vs hours used.
What if I move to another agency?
If you decide to move to another agency we'll refund any unused hours on your account.
Bulk Discounts
10% DISCOUNT ON PURCHASES OF 20 SUPPORT HOURS OR MORE.
Please call 01273 933 098 for details of hourly rates.