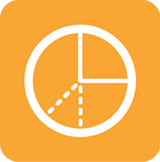 Online marketing
When you've spent money creating the perfect website, of course you want people to see it. But you don't want just anyone to see it. You want your clients to see it, use it and do business with you. If we're being honest, you probably want your competition to see it too – and be just a little bit jealous!
Skills
Google Analytics
Newsletter Marketing
SEO Consultancy
Onsite Marketing
So we make it our mission to work with you to keep your website, your company and your brand right in the face of the people that matter to you. We do this through proper, ethical Search Engine Optimisation (SEO). No tricks.
No short cuts. Just a combination of hard work, great content, expert keywords, accurate targeting and smart analytics.
We've also got an armoury of other high-visibility weapons at our disposal, including joined-up social media marketing, Google 'pay per click' advertising, email marketing and custom-styled newsletters.
In short, we've got everything you need to stand out in an increasingly crowded space.
Call 01273 933 098 to discuss your requirements